Aleksander Mikhailovich Rodchenko (Russian: Алекса́ндр Миха́йлович Ро́дченко; 5 December [O.S. 23 November] 1891 – December 3, 1956) was a Russian artist, sculptor, photographer and graphic designer. He was one of the founders of constructivism and Russian design; he was married to the artist Varvara Stepanova.
Rodchenko was one of the most versatile Constructivist and Productivist artists to emerge after the Russian Revolution. He worked as a painter and graphic designer before turning to photomontage and photography.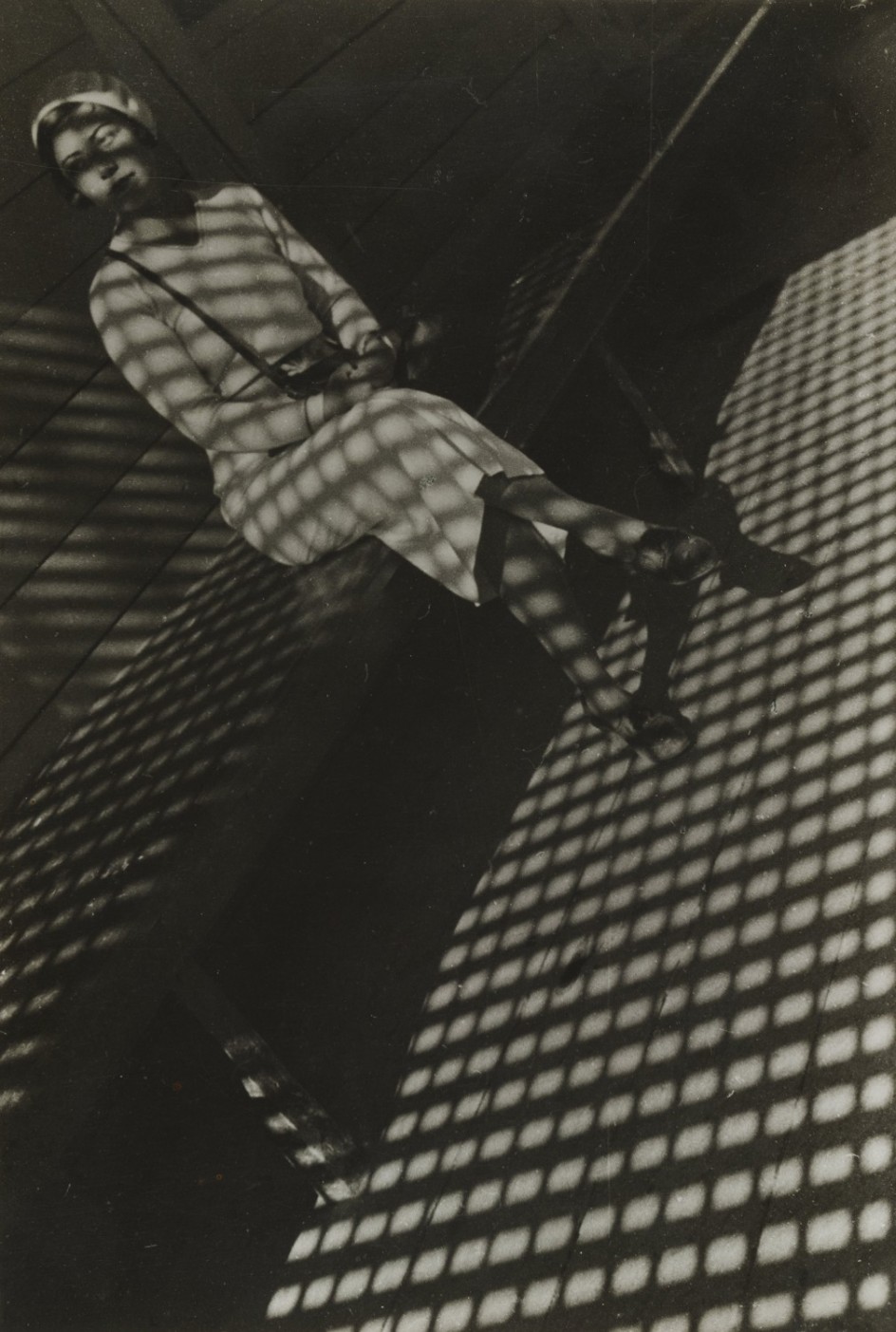 His photography was socially engaged, formally innovative, and opposed to a painterly aesthetic. Concerned with the need for analytical-documentary photo series, he often shot his subjects from odd angles—usually high above or down below—to shock the viewer and to postpone recognition.
He wrote: "One has to take several different shots of a subject, from different points of view and in different situations, as if one examined it in the round rather than looked through the same key-hole again and again."